Tatweer is a social project that was organized by UNICEF Algeria in collaboration with Sylabs. It aims to help underprivileged young people acquire a set of soft skills, and understand social entrepreneurship and human-centred design concepts that are necessary to solve problems in their communities.
The ultimate goal of this project is to encourage participants, from different cities across Algeria, to achieve their highest potential and adopt the mindset of change-making, which will allow them to find concrete creative solutions to the problems they struggle with in their area.
Tatweer is constituted of four different phases: Training of Trainers (ToTs), Boot Camps, online conferences, and the incubation of seven winning solutions.
Today, we'll tell you the story of the 10 Boot Camps we held across Algeria.
Boot Camps in the making
TOT Trainees become Boot Camp Trainers
During TOTs, +200 young Algerians, aged between 16 and 34 years old, received accelerated training sessions by leading experts, and learnt valuable skills and concepts related to social entrepreneurship and human-centred design. The trainees lived in different cities and attended the sessions online.
Once the TOTs were over, our priority was to select the trainees who would join us as facilitators in the Boot Camps.
The selection process was based on their commitment to the project, their understanding of the content, and their availability.
Happily, most of the trainees turned out to be qualified trainers and were ready to join us in the second step of Tatweer Project, each as a facilitator at the Boot Camp organized in their own city.
Before the launch of every Boot Camp, we held different revision sessions online and in-person with the facilitators to make sure they had grasped the content and were prepared to deliver it to the participants.
Across Algeria: the 6000 km trip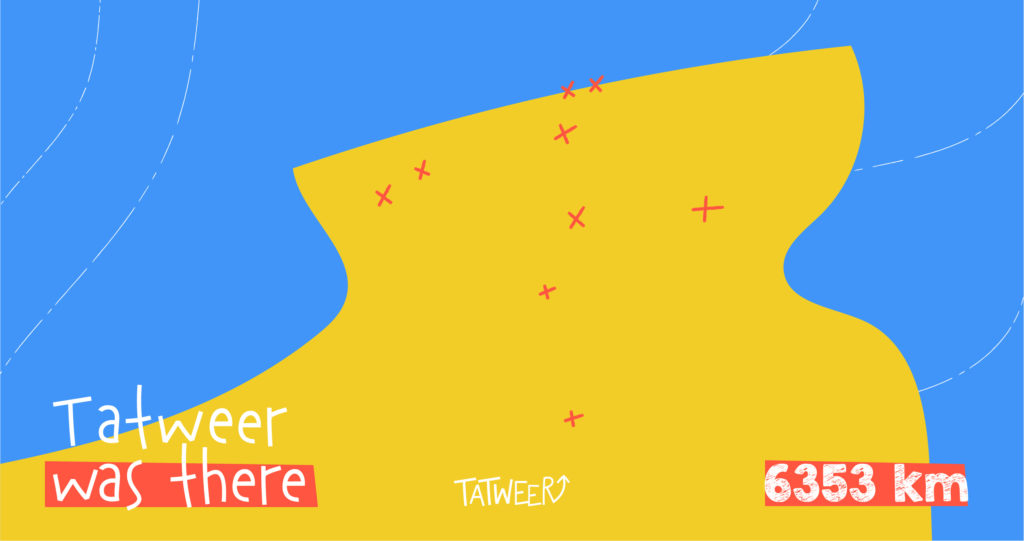 One of the project's main goals was the decentralization of impact, therefore the Boot Camps were held in different cities across Algeria: Medea, Ghardaia, Biskra, Mascara, Sidi Bel Abbes, Laghouat, Algiers, Boumerdes, and Djelfa.
In the interval of two months, we travelled +6000 km moving from north to south, and from east to west, to organize the 10 Boot Camps that hosted +500 participants, all aged between 16 and 24 years old.
Decentralization was at the heart of this project to give a wider range of young Algerians the possibility of living an enriching experience that would change their mindset and bring them to see new perspectives.
Teaching teens social entrepreneurship pillars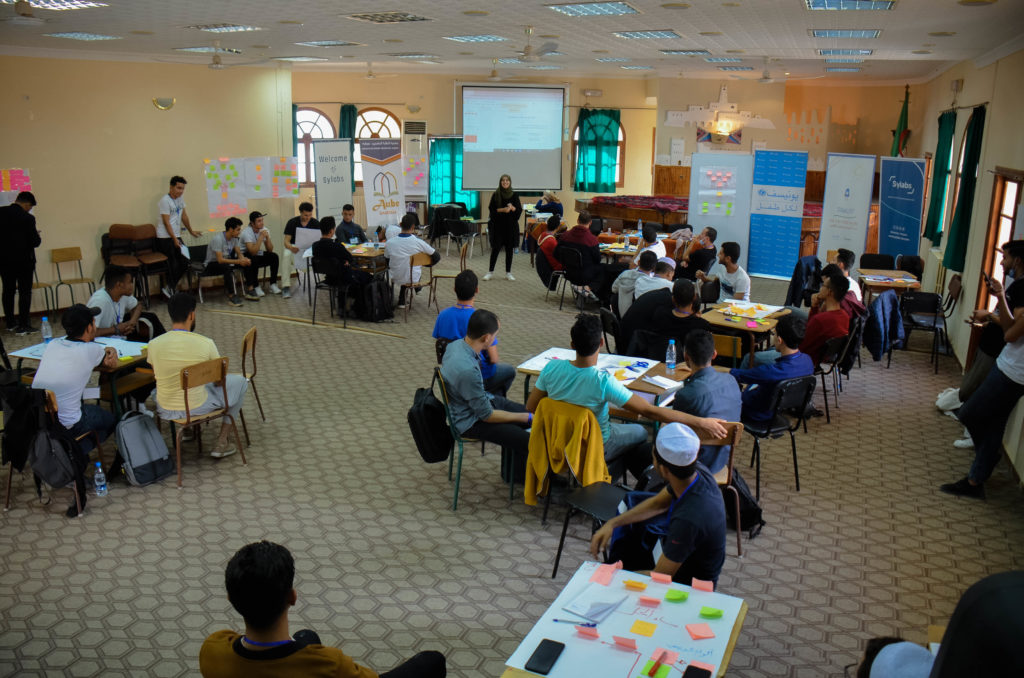 The concept of Tatweer Boot Camps revolves around teaching teens and young adults how to detect the problems in their community, and the right method of approaching these problems and solving them.
At first, participants would be asked to do "community mapping" in order to define the problems they struggle with and would like to solve.
Then, they would gather in groups, of 5 participants each, to work together throughout the different steps of the problem-solving process:
Understanding & Observation: to define the problem they would work on.
Design: to create the solution.
Building & Testing: to prepare the prototype of the project.
Making it real: to work on the business plan.
At the end, each group would choose a representative who would present the pitch in front of the audience, in the presence of the organizers, facilitators and participants.
Right now, all the Boot Camps are over, and seven of the best projects are receiving support from the team of Tatweer in the incubation phase.
In parallel, many thematic training sessions have been organized online on many themes, like business model canvas, business creation procedures in Algeria, digital marketing strategy, etc. These training sessions are held on ZOOM and are open to everyone.
Promoting synergy & impact
Our faith in Tatweer comes from our belief in youth and their potential to be active social entrepreneurs, capable of making a powerful change in their communities.
It's true that our adventure with Tatweer is coming to an end, but our commitment to making a positive impact is not.
We have a strong feeling of social responsibility that drives us to help people get access to better opportunities by making knowledge open to everyone, and this pushes us forward to transmit our skills and expertise wherever needed.
Throughout our actions, we aim to create synergy between people and organizations who share the same goals and values, and we welcome every opportunity to be part of impactful projects.