In Algeria: From a Co-Working Space to GE Garages
08/03/2016

Posted by:

Abdellah Mallek

Category:

Press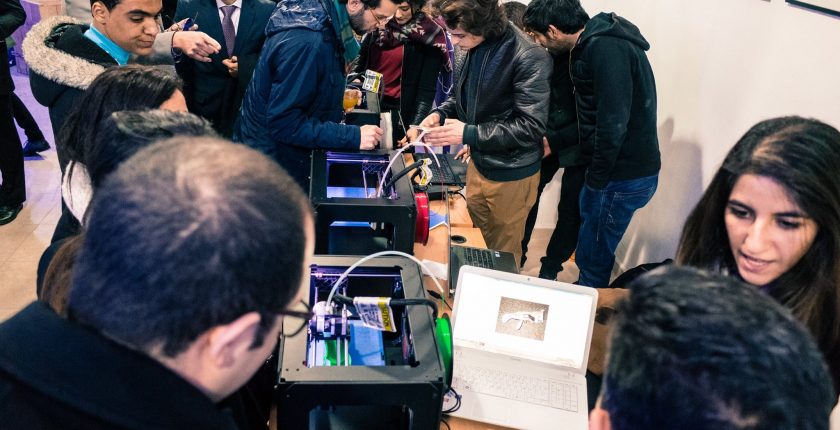 It's the quintessential creative co-working and maker space. It's located downtown in a former factory that's been abandoned for 30 years. The work areas have been renovated, down to the recycled wood tables, and the whole project is the vision of a 26-year-old entrepreneur who specializes in start-ups and all things digital. But Sylabs, as the venue is called, is not located in New York City, Berlin, Prague or Buenos Aires. It's in Algiers.
Opened yesterday, this 300sqm co-working space provides a place for Algerians looking to pursue all types of technology, digital, cultural and creative projects. It offers work areas, a training room, a meeting area, Internet access and a relaxation room.
But there's more. For the "makers" in Algeria, and everybody else interested in the possibilities of advanced manufacturing, Sylabs also features a GE Garages workshop, complete with 3D printers and laser cutters, technologies at the heart of faster, leaner, more "democratic" manufacturing industry that can enable with micro-factories and artisanal, small-scale manufacturers.
"The equipment provided by GE adds true value to users who will now be able to produce prototypes of new products or designs in just hours and at minimal cost, thanks to GE Garages' 3D printers," says Abdellah Mallek, a successful tech entrepreneur and graduate of the University of Sciences and Technology Houari Boumediene.
The space will nurture start-ups, not only with workspace and rapid-prototyping opportunities, but also by hosting workshops and conferences to build skills and stimulate creativity, as well as simply a space where entrepreneurs can meet, collaborate and connect.
GE will contribute to these nurturing efforts by partnering with Sylabs to offer training programs and workshops on topics such as Industrial Internet, innovation and entrepreneurship. With an ongoing presence in the space, GE also will provide additional support to start-ups throughout the year.
Toufik Fredj, President and CEO of GE North-West Africa, said, "This initiative illustrates our commitment to promoting entrepreneurship, innovation and digital transformation. These three pillars are the backbone of any diversified economy and are the engines of tomorrow's growth. We are proud to contribute to Sylabs and stand ready to support the ambitions of other project developers who also are working to support development in Algeria."